Great Siege Tunnels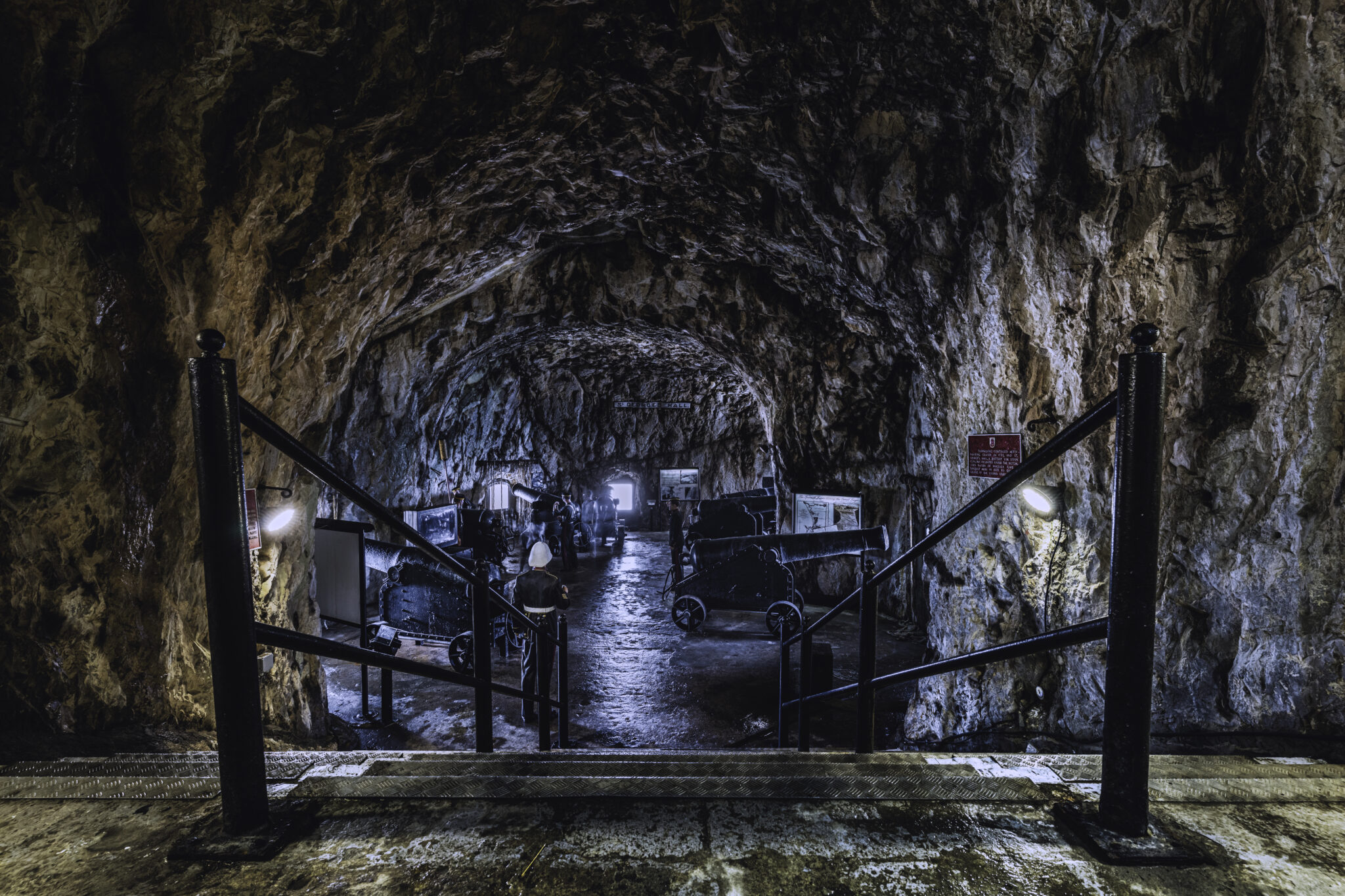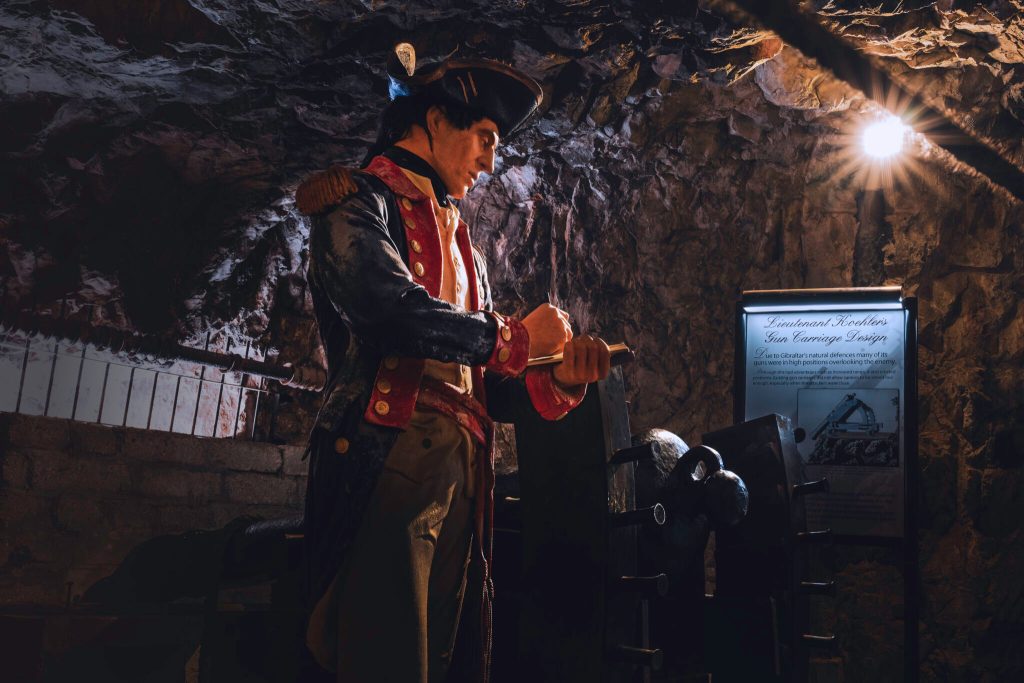 Great Siege Tunnels
'These works are worthy of the Romans' – Duc de Crillion, defeated Spanish & French commander at the end of the Great Siege 1783 on being shown the fortifications.
These labyrinthian tunnels were dug by the precursors to the Royal Engineers, the Military Artificers Guild led by Sergeant Major Ince. Created to move armaments from one side of the rock to the other out of line of fire from the besieging Spanish forces during the Great Siege, it became evident that these tunnels would make for impressive fortifications and canon emplacements.
Subsequently expanded on after the siege and on into WWII, these tunnels have offered the British military an impressive and impervious vantage point for their defensive operations.
These tunnels are not recommended for those with limited mobility due to the steep incline visitors face reaching the end and in turn returning to the exit. Due to the historical heritage value of the site no extensive works are able to be performed to rectify this difficulty.