Nelson's Anchorage – 100 Ton Gun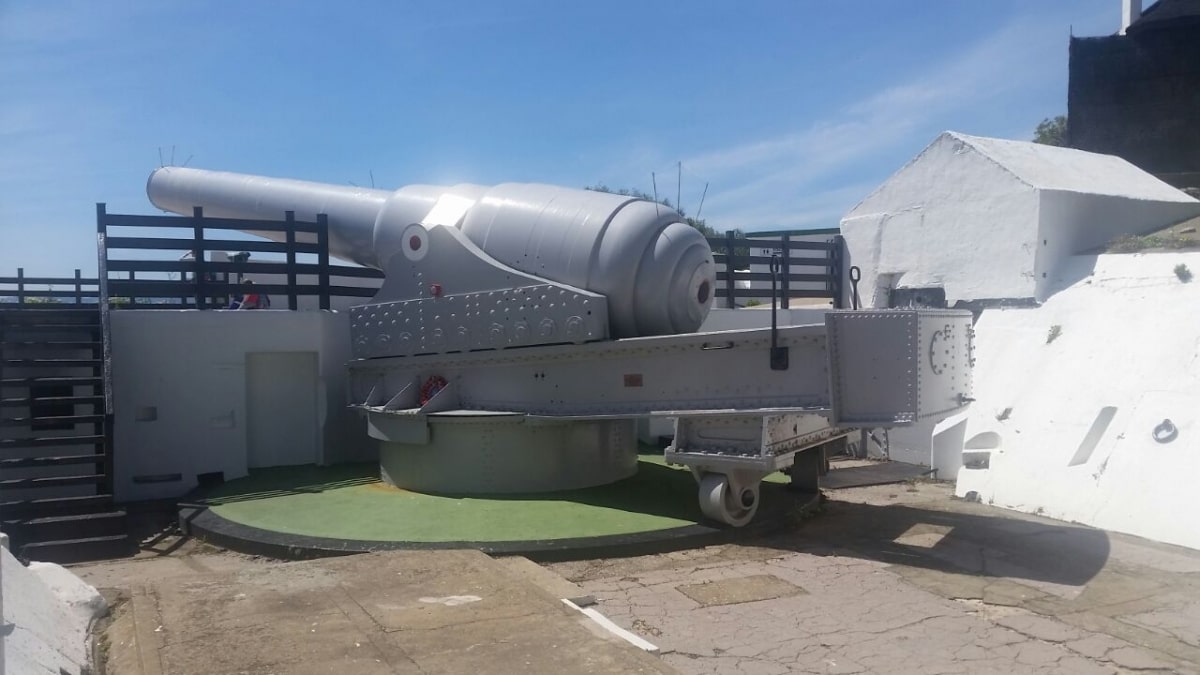 Nelson's Anchorage – 100 Ton Gun
Located at the famous bay where the HMS Victory was towed in after the victory at Trafalgar and where it is said Nelson's body was brought ashore in a barrel of alcohol – the impressive 100-ton gun is a sight not to be missed.
One of only two remaining guns of this type in the world, it was brought to Gibraltar on 10th December 1882 and unloaded via the New Mole Battery. It took twenty-one days to be transported by special sleigh the mere four hundred yards to its battery position.
During practice fire in 1898 the gun split and was replaced by another from Victoria Battery nearby as this was deemed to be a better position. The gun became obsolete in 1906 but remains in position to this day.